Messages from the soul...
| | |
| --- | --- |
| Posted on 29 April, 2015 at 8:55 | |
As I grow, learn and stumble upon my yoga journey or spiritual quest, I am reminded that the journey is a quiet one, an alone adventure. As I sift through all the media of yoga, the Facebook feeds, the yoga clothing stores and all the community that comes with it, I am delighted in many ways that yoga is so accessible for many. This is a wonderful thing that it is so mainstream now.
However, personally when I roll out my own mat in my quiet home, I am reminded of the inward journey of the quest. It truly is an individual journey of the soul, the inquiry, the questions of all the above. It is wonderful to have support and community, teachers and guides, but the real work is private, and somewhat "alone".
This is where growth and lessons are reaped. Into the valley of the wilderness, the unknown, and sometimes it isn't pretty at all. Sometimes it feels just that, a deep valley. And wading in the valley seems like forever until we start to climb back out and see the sun appearing on the mountain top again. But that courageous journey of oneself in the silence of the mind and soul is truly that - courageous!
And everyone's "yoga" is different. Maybe it is in a yoga studio, or on your bike, maybe in a temple, or perhaps in your garden, or rebuilding a car, maybe it's travelling around the globe finding oneself. The journey to source, to the sacred self, to God, to and through our personal lessons, is a private journey of one.  A courageous leap!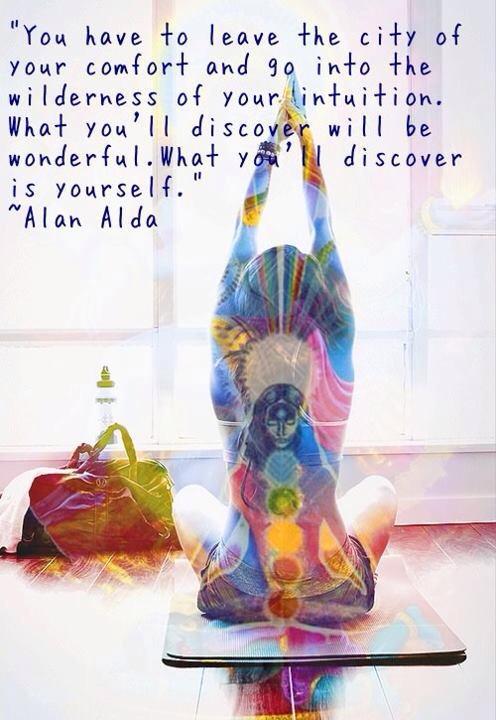 Categories: None